>> Thursday, February 14, 2013
For the movie challenge this month I decided to go with an all boy theme. Today I'm sharing with you my first card, featuring The Force Boy a digi from Saturated Canary. I am not a Star Wars fan however I have previously had a request for a Star Wars card so I figured I'd colour him up again and use him for this challenge.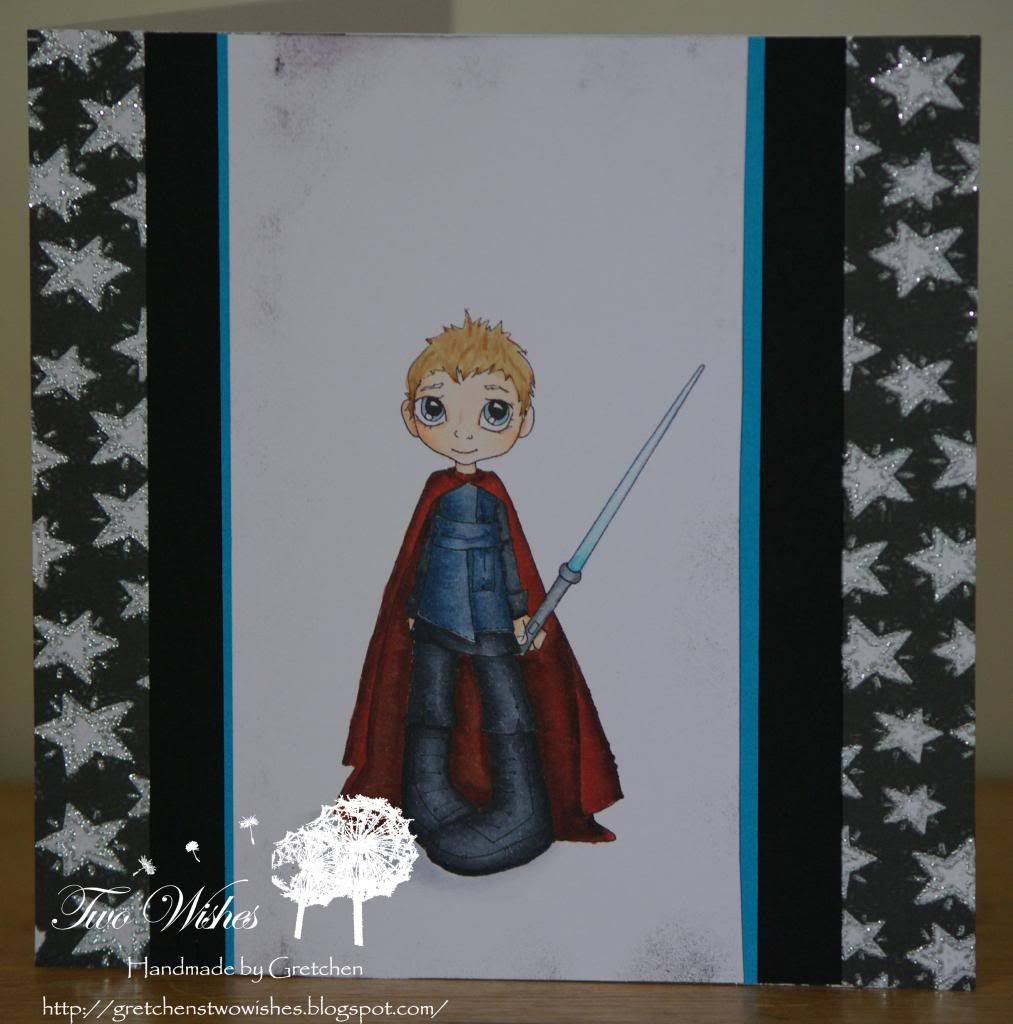 I used-
Digital Stamp The Force Boy from
Saturated Canary
Copics used:
Skin E000, E00, E11, E93.
Hair E31, E33, E35
Clothes etc. E08, E25, E27,E29 - B0000, B000, B00, B93, E97, B99 - C1, C2, C3, C5, C7 C9.
We'd love to see your movie inspired creations or a card that is worthy of the red carpet.
Gretchen